Fujitsu Tower Core i7
Perfect for small and medium businesses as well as branch offices, FUJITSU tower systems are robust and cost-efficient servers by providing rock solid reliability. Additionally they are characterized by simple IT operations, low power consumption and quiet operation so that they can be handled by non-technically trained staff and can be used in standard office environments.
Fujitsu Tower Core i7
Core i7
3rd Gen
8GB RAM
500GB HDD
Windows 10
Fujitsu ESPRIMO P710 PCs bring you highly expandable technology for your challenging business applications. The use of identical components within the product family ensures perfect infrastructure compatibility and simplifies rollout. A 92%-efficient power supply will ensure environmental compliance for years to come. Intel® Standard Manageability Technology keeps administration costs to a minimum. Plus, EraseDisk ensures secure system retirement.
Intel® Identity Protection Technology (Intel® IPT)
Protect Your Identity and Business
Intel® Identity Protection Technology (Intel® IPT) protects enterprises from being penetrated by stolen credentials and online user account access with an added layer of hardware-based security and authentication as well as a multifactor authentication framework to manage different authentication methods.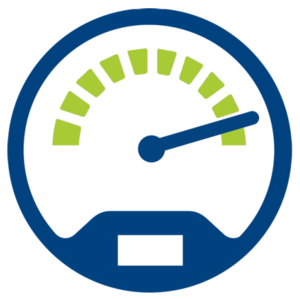 Intel® Turbo Boost Technology
Higher Performance When You Need It Most
Intel® Turbo Boost Technology 2.01 accelerates processor and graphics performance by increasing the operating frequency when operating below specification limits. The maximum frequency varies depending on workload, hardware, software, and overall system configuration.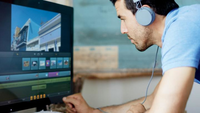 Intel® Quick Sync Video Technology
Create, Edit, and Share Video in a Flash
Intel® Quick Sync Video uses the dedicated media processing capabilities of Intel® Graphics Technology to make video encoding tasks—such as creating DVDs or Blu-ray discs, creating and editing 3D videos, converting 2D video files into 3D, and converting video for portable media players and social networking sites—faster and easier.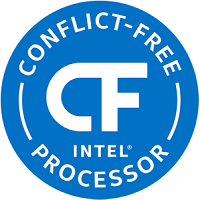 Conflict-Free processor
Does not contain "conflict minerals": tantalum, tin, tungsten, and gold.